Reengineering Revenue is a Business Strategy Agency.
Spend Less, Convert More.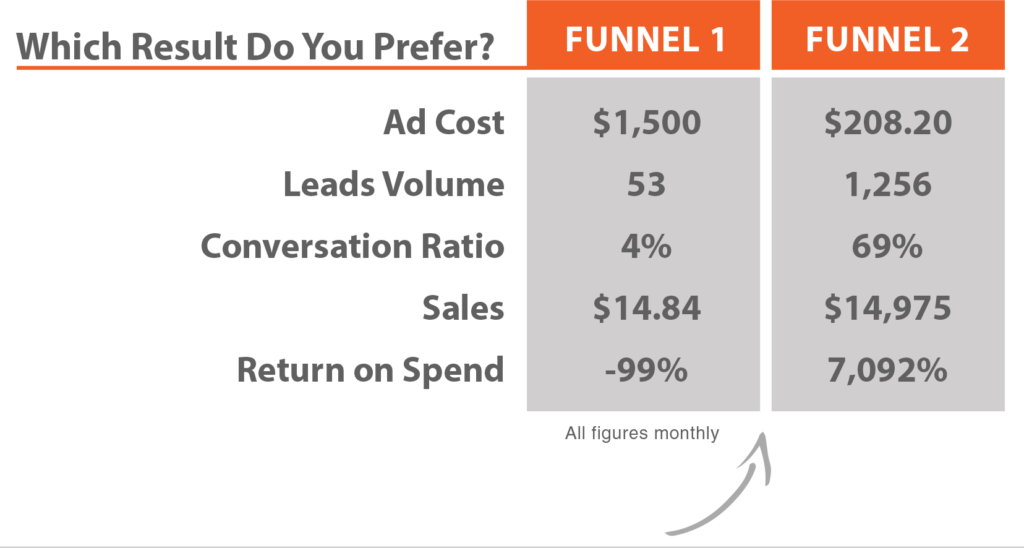 Our Funnel's 7,000% Return on Spend…
Which funnel do you think outmatches its competitors? We built Funnel 2 to simplify and supercharge sales. Then, we ran targeted traffic and applied sales skills…
The result? At nearly a tenth of the spend, +2,300% more leads, +65% more conversions, +100,000% more sales earnings, and a +7,000% return on spending.
Full Funnel or Fail: Our Unified Revenue Engine
We see it every day: sales can't close deals with the prospects they're given, and marketing can't find quality prospects without knowing what sales needs. Mix that with outdated strategies and a lack of cooperation, and you've got a dysfunctional family where your business should be.
That's where we come in.
Here's the big picture: Reengineering Revenue's senior team helps you…
What makes this possible is our unified revenue engine — by streamlining all of your teams and resources, we maximize sales performance so you can scale from traffic to growth.
Want to learn more? Schedule a revenue growth session below.
For CEOS

For Marketing Leaders

For Sales Leaders
REENGINEERING REVENUE Works With These Trusted Partners
READY TO GROW YOUR REVENUE?
Schedule A Free Strategy Call
We help $900K to $50M SAAS, Professional Services, and Manufacturers scale from traffic to revenue. Keep scrolling to schedule a call.
Use the calendar below to schedule a demo of our services or read more about our growth sessions.